Does this sound like an ordinary start to your morning of recruitment? "Please be a good applicant 🤞.. Ok not you, but maybe THIS one", followed by "oh well, better luck tomorrow". I'm curious how many mornings this takes before you improve your job advert content? And more importantly, what modifications do you make?
Here are 6 questions you can ask yourself when you are in need of a vacancy revamp:
Question 1: How poorly is the job advert performing? What metrics are you using to determine how quickly you should change your content?
I am particularly trigger-happy when it comes to iterations on job vacancy content. I usually make my first hypothesis within the first five days. In week two, after my first repost, I make the judgment on whether it's working or not. 
Do you have a benchmark? For example, do you know your ideal number of applicants, expected phone screens and number of applicants converting to on-site interviews? Once you know this, you can use the first five to ten days of activity to make a prediction by extrapolating your data across the month. If you don't know your ideal KPIs, call an ex-colleague, speak to your network or look through your past applicant data.
Oh, and we use a basic hotjar.com account and Google Analytics to help us investigate how far the job-seekers are scrolling, where they are clicking and how long they are staying on the page. It helps confirm a hypothesis like "I think this block of text isn't engaging enough" by showing you how many page visitors dropped off during the paragraph in question.
Question 2: Have you talked to your talent team or your external recruitment network?
How often do you get your colleagues' feelings on your content? If you do, how open are you to their criticism? I typically arrange quick zoom meetings with my fellow recruiters. But, you could save time by sending them a google doc to comment on.
After 8 years of writing job adverts, I can tell you that three heads are better than one. Don't be stubborn or embarrassed to show your work people!
I'm also guessing that if you search your 1st-degree connections on LinkedIn, you can find a helpful samaritan to give you advice too. Show your vulnerability. #brenebrown.
Question 3: Have you utilised the team you are recruiting into?
Last year, my colleague and I called our hiring manager's ex-colleagues to get their opinion. They had some really critical, impartial insights, and they even ended up editing the vacancy content for us. Score! We credit the two hires we made in that team to that idea. 
What works for me may not work for you, but I also love beer 🍺. Shock, an Englishman, likes a beer. A conversation over a beer at work = relaxed time to get their honest opinions. You can also use those quotes to put into the vacancy text if you get their permission.
Question 4: Can your content be more technically articulate? 
Writing content is tough. Especially when it's a technical position. So, give yourself a break. Ensure that you have had subject matter experts help you write your content. You will be great at the usual recruitment jargon (some that's needed), and they can add the technical spice. It's also a great way to build business relationships too. Speak to two or three people in every team you recruit for to get the required authenticity levels. And ensure that you keep those conversations going! 
It's a bit like making a curry. The team members help with adding spices, your hiring manager adds the herbs, and you add the tomatoes, cream and the paneer (unless you are a vegan recruiter). Who would want a current with just tomatoes, cream and paneer?
When doing this with six startups last year, we've found that it was always essential to truly understand the challenge of the role as well as what impact they could have. Ask people in the team why this particular job is different, then ask them again, and again. You will soon find gold.
Question 5: Is your job advert an honest reflection of who you are?
You can get some results by talking about the challenges, the impact and the team personalities but, is it honest? Do you just say "work hard play hard" because everyone else does? You totally shouldn't say that by the way. Authenticity can only be realised when you have put the work in. I wrote about this in my blogs engaging with unicorns and Is employer brand is more than six boxes?
Adhering to your honest, authentic selves is the only way to attract the right people to your business consistently.
So what actually makes your company different? Do some soul searching instead of searching for ideas from other companies. Get some stories from the team, insights into the future and into every-day life. Hold a workshop (with pizza) after work to get other perspectives! At Swipeguide, we found out about someone who had collected 100+ pairs of sneakers, someone that could simultaneously type on two keyboards and that on Thursday they threw a ball around the room and talked about failure. When we inputted 10-12 pieces of reality into the job advert our applicant numbers grew exponentially.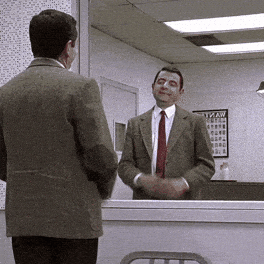 Top tip: Use Grammarly to make your job advert grammatically livelier. And, listen to a great song "only the bravest" by Jack Garratt for inspiration about how "only the bravest burn so bright" while you are writing. That can be said for some of the top employer brands in Amsterdam.
Question 6: How persuasive is your writing? 
This is super powerful. It's probably the most critical thing I learnt in the last 18 months in Amsterdam. With a bit of reading and A/B testing, you can start using more persuasive writing techniques. I recommend you read "Persuasive Writing" by Peter Frederick and "Winning minds" by Simon Lancaster. Simon's book is currently free on audible.com.
Here are some tips:
Start including more "you" statements, and don't use "we" too much
Use more engaging questions, phrases like "imagine this…"
Conversational text is also powerful, something like "I hear you asking…. well…"
Try a personable call to action at the end, something like "Excited? Curious? Whatever you are thinking, you can always email me to ask any questions you have before applying"
I also have a theory that photos in the vacancy text work, but I have yet to fully prove it
Other myths that we've solved that could help:
There is no one way to success, lots of things work
Adverts do not have to be short – our longest adverts were our best performing
Altering the template, style and structure actually helps. Push back on your HM that says it has to be super structured
Making it a condition to answer more questions and including a cover, reduces application numbers
The quality of the applicant remains about the same if you give the applicants lots to do (testing on-going)
Here is some Brene Brown vulnerability for you to finish:
These job adverts are performing quite well, but I think we can do better. I should have written them differently. So, what other suggestions can you make for me? PM or comment below:
https://resumedia.recruitee.com/o/javascript-developer-react-nodejs
https://resumedia.recruitee.com/o/fullstack-developer-react-nodejs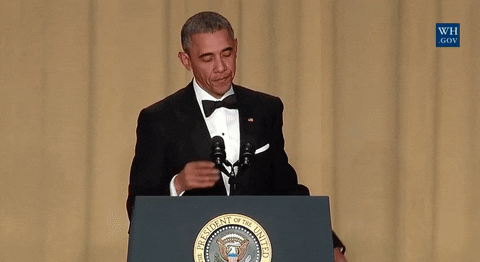 Cover by Freepik