My whole life I considered myself to be a bit of a geek. Most of my family members work in the tech industry as IT professionals. Because of this, I always thought that I have a better understanding of current tech, programming languages, and "get" the lingo. I was wrong. In January, I joined LevelUp Ventures as an associate recruiter, working on growing tech teams within Dutch startups and scaleups. It didn't take long for me to realise that I have no clue how big the tech world is and how much there is to learn in tech recruitment. 
I found myself in a spot where I had no clue what a framework was, what kind of technologies should a python developer know and what language was used for which purpose. I did not know where to start and how much learning awaited me. So, I began exploring, and through that, I found resources that significantly helped me learn tech recruitment. 
Here are 5 ways that helped me grow my tech knowledge:
1. Start simple and talk to your network
When in doubt, ask a question. My initial idea was to approach my connections, which in my case were my family and friends (who are probably fed up with me by now). I found that developers like talking about their work. They love sharing, explaining and teaching you, as long as you are paying attention. Begin with easy questions. At first, I asked about basics such as what a programming language actually is, how does it work, and whether they could show me their work. From that point more questions emerged, I got to write code myself (PHP), and understand their responsibilities better. For easy communication, I created a group chat on WhatsApp where I throw a question each time I am not certain of something. There's always some good soul willing to write back. 
Another thing you can do is talk to the developers in your current company/ client. They can show you their tech stack and tooling they use. This is an extremely valuable source for you, as you can learn specific details about tech requirements for the position you are looking to fill. 
If you don't know many IT professionals, or you don't feel comfortable utilising your connections, you can also use portals such as Reddit or Quora. There are many developers and other specialists that are willing to answer your questions, and help you solve the particular problem you are dealing with. Who knows, maybe this way you will build your network. 
Once you get some people on board, a tip of mine is to find a mentor, someone that can guide you and help you improve.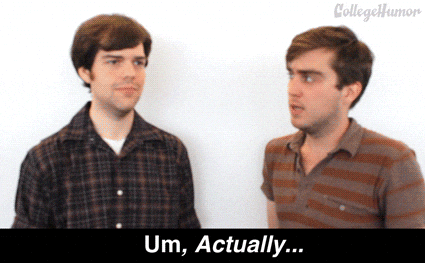 2. Can I google it?
So you talked to your developer friend who explained to you how to write your first "hello world code" and told you why developers need glasses (to C#). What's next? I realised that having to talk to a professional is fantastic, but they also don't know everything about each language or tech. To understand more, you should dig deeper, and confront what you've been taught with other sources. There are plenty of books and articles to check, most of which you can find through a simple google search. 
My number one tool is definitely "Glossary Tech". It is a complete game-changer. Not only it consists of all tech terms with explanations written in an easy, understandable way, but there's also a chrome extension that highlights all tech-related terms on the page or email. Cool, eh? It is! And the best part: it's completely free!
Other sources that help me are:
3. Make learning tech FUN
Trying to understand tech when you don't know anything about it can be hard. Throughout the last 6 months, I gathered tons of sources and articles talking about different tech stacks, programming languages, frameworks and whatnot. The problem is, it can be boring… really boring. 
That's when I got a suggestion from my colleague Jesper to check out Texidi. It is an app, that helps you understand tech, and wrap your head around different concepts. The best part about it – it is really fun. The way it teaches you is through gamification. You have to gather points, earn achievements and pass new levels to go forwards. It is truly addictive, and once you start "playing", it's hard to stop.  You might even find yourself playing it during your free time. While you answer questions and progress in the game, the app will give you definitions for various terms. One thing I can highly recommend is to screenshot the more important ones, as not all of the comments are available for you to get back to. You can also alternatively write those things down, but who has the time… 
4. Watch, and listen
Are you one of those people who need to have sounds playing out in the background while you work? Recently I started turning this need into a productive habit, and instead of listening to music, I play podcasts that talk about tech. There's plenty of them that you can find! The ones I listen to don't necessarily talk about differences between C++ and PHP. They instead discuss topics such as tech news, gadgets, tips and tricks, and so on. I find it interesting, and useful as well, as it gives me another perspective and helps immerse more in the world of tech. To check out some top technology podcast, take a look at this article on Skillcrush: How to keep up with tech. 
One other thing that I love is this YouTube channel called "Geek Recruiters". This is a set of videos that are going to give you a better overview of how to hire software developers, where to source for them, what do they do, and so on. The channel is curated by a software developer and a past CTO Michal Juhas, who moved his career into IT recruitment. His goal is to help other recruiters understand tech to hire better quality candidates.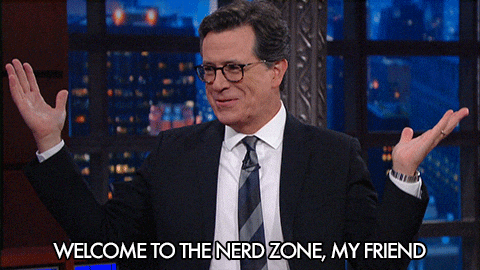 5. Get the freebies
There are so many online courses to help you learn about tech recruitment and become a better tech recruiter. The best news is – many of them are free. During the corona time, I have checked plenty of these courses, and can highly recommend a few of them. These are:
As you might have already figured out, there is no fool-proof way that will help you learn tech recruitment in one day. It is an ongoing process, and technology is only moving forward. Don't worry if you are not able to call yourself a tech recruiter just yet, I am not either. I do hope that one day, however, my knowledge and experience will get me there. For now, keep learning, be curious, talk to IT professionals, and find the way that works best for you. 
Do you want to learn more about tech recruitment? Here are four frequent questions asked about tech recruitment
Cover image by Freepik