We have all heard about the "war for talent". Since 2013, I have been on the frontline doing my best to offer the best talent to businesses and I certainly have the battle scars to prove it. "The Battle Of the Graduates" came first, then the "Battle of the Accountants" and in February this year, I chose to join the crusade to recruit software engineers. It's certainly different.
Finding and engaging developers is faster and there is no margin for error. We know that only around 59% of engineers accept their offers, compared to the 69% average for other roles. And it takes an average of 126 engineering candidates to make a hire, compared with 86 for non-tech vacancies. One bad reach out or one poorly organised interview or offer management stage can mean that the developer will go to one of his 10 other options.
With no leeway and unicorn candidates (aka the needle in the haystack candidates otherwise known as the "purple squirrels") having multiple options available to them, you must carefully examine your entire candidate journey, find faults and devise optimisations. This will elevate your employer branding and by focusing on their experience, candidates will choose you and not your competitors.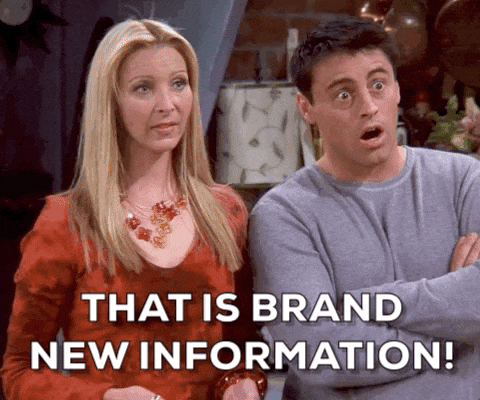 Here are the 5 ways to engage with candidates by strengthening your candidate journey:
1. Map the entire experience in a workshop with your Hiring Manager
At one of our clients, Swipeguide, the first thing we did was establish what touch-points a candidate would have when they are sourced or if they applied. There were 27 touch-points with each candidate! This included emails, conversations, WhatsApp messages, careers site content, website content, and social media content.
If you are struggling to get a hire, I recommend doing a quick brainstorm with the hiring manager to see what candidate journey enhancements you could make.
How to run this workshop
Start by putting "onboarding" on the right-hand side of your whiteboard and work your way back with the Hiring Manager, your team members and maybe even a new hire. You may find this onboarding blog interesting. The first problem we usually come across is the lack of communication between offering a candidate a job and their start-date. During this phase, you could send a personal letter, invite them to a team drink or send them their pre-onboarding pack.
Another question to ask is:
What can we do to make it a bit more active between phone screen and interview?
Whilst you go backwards, show your HM data to influence them to make enhancements together. For example, 44% of candidates like to be introduced to the team and 34% would like to see their actual workstation. At Swipeguide, we ensured all candidates met the team and were shown their desks. Small improvements to the candidate journey every day are the key to long term results. Ensure you are minuting this workshop and sharing the agreed next actions.
2. Improve your content slightly to make the journey even more effective
A unicorn candidate can get a job wherever the hell they like. Why would they go to you? The "War for Talent" has ensured that most employers now have good benefits and everywhere has the cliche ping pong tables and beers after work. But what makes your workplace different?
At Swipeguide, every Thursday morning the whole company threw a ball around the room and spoke about failure and they had appreciation boxes for everyone. So we wrote about it (and lots of other differentiators). We went from 50 applicants to 200 applicants per month.
Sounds nice, but the real change was the enthusiasm the new applicants had about Swipeguide's culture. They were so much more engaged and excited about our phone screen.
The candidate journey starts with the moment they see your website, job advert, LinkedIn page or careers page – unless they have come via referral. Writing content to increase engagement is a huge topic that is covered in this blog about seducing candidates via content.
How do you know its engaging content?
At LevelUp, we monitor Google Analytics and Hotjar. How long did a candidate spend on your page? Did they scroll to the bottom of the advert? What areas of the page were they clicking on? This analysis can help form a hypothesis for making enhancements.
For example, at one of my clients, we saw that only 50% of careers page traffic scrolled down to view the jobs, so we positioned them higher and created better pictures whilst they scrolled down – now we are at 88%. What can we do to get to 90%? We all know that a referred candidate is already more engaged than a candidate reading a job advert. So we added quotes from colleagues to the job adverts resulting in an increase in "average time on page"… an increase in engagement!
3. Utilise your Hiring Manager more
We asked our Engineering Manager at Harver to write a small technical part of the job advert. It sounds great and candidates are mentioning it on our phone interviews. He has also written blogs, attended meetups and is super active in doing what he can to improve the candidate journey.
Involving your hiring manager and their team more in content, interviewing and emails will increase engagement. Is your CEO sending the offer email? Is your Office Manager greeting on arrival consistently? Could you provide more coaching on interview techniques to the HM? Maybe you've tried but need to work out new ways of influencing your Hiring Manager.
4. Streamline the process
59% of candidates say that an unclear application process significantly worsens their candidate journey and 33% say a long process significantly worsens their experience.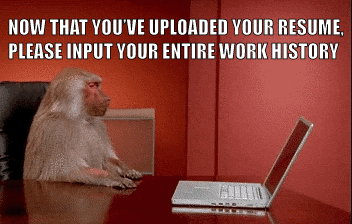 To combat this at Harver, we sent an infographic of exactly what to expect next:
I suggest you utilize surveys to see what your candidates want. I imagine that is what Hubspot did before they created a way for candidates to Slack their recruitment team. Awesome right?
It's also LevelUp standard to try and stick to Phone screen > IV1 > Assessment > IV2. More than three interviews typically make your process too lengthy for the unicorn candidate. You can see more about optimising your recruitment process here.
5. Communicate, communicate, communicate
Ok, so your process is mapped and small enhancements have been made; the careers site is more authentic, and the job adverts are more engaging. Your HM's are more involved than ever, your Google Analytics and hotjar.com are set up and your time-to-hire has reduced thanks to your streamlined process. What more is there?
Lastly, I wanted to touch on communication. At TalentCon the first speaker of the day was Johann Driessens and he came on in a superman costume and told us to "create a processional memory based on an unbelievable candidate experience".
He encouraged authenticity, energy and to let people be 100% themselves whilst making them smile. For example, when we are asked "how are you?", we respond with "un-be-lievable!".
I had 10 interviews before choosing to join LevelUp and most of the interviews didn't make me smile, they seemed to be scripted and they weren't fun at all. Big shout out to Teri Gibson (and everyone at LevelUp), Teddy Dimitrova and Jamie Saul who were able to make my experience "un-be-lievable". Try this in your phone screens and your offer management conversations and if anyone thinks you're being too loud or over-enthusiastic, who cares!
Bonus: Auto-reply e-mails
Oh, just a quick one before I finish. How good are your auto-reply emails? The LevelUp team and I frequently come across poorly written templates with spelling mistakes and vague details.
"Thank for your application. We will aim to get back to you sometime next weeks" – was one from 3 months ago.
It can easily be changed to something much more engaging and thorough and that particular sentence can be changed to:
"We will come back to you within 5 working days".
My auto-emails are quite long (just like my blogs
) and I have received criticism for them, but I think we forget that this candidate has just taken a big leap of faith and a two-sentence reply isn't a great way to start the relationship. Plus, it's 100% authentic me!