We've worked with a hell of a lot of startups, and they all had one thing in common; ALL of them were careful with spending their cash on employer branding. But, investing in your employer brand makes perfect financial sense!
Check out my first blog in this series "Is an employer brand more than six boxes?" before reading these 13 reasons for investing in employer branding:
Reason 1: Reduced agency usage
I worked at three different agencies for over six years. To hire a Senior Developer through one of these agencies with an average salary of €70,000 will cost you around €17500 depending on the terms you've agreed.
Agencies can be super useful; a good recruitment consultant has a network that they've built over a long period of time – they should have candidate options that internal recruiters don't have.
However, in my experience, many recruitment consultants just waited for applications to their anonymous job adverts. They didn't network consistently, and the candidate journey they provided was subpar compared to the ones we strive for.
On top of this, when clients insisted that we use recruitment agencies as a backup, we tracked the time it took for us to manage them. On average, we spent seven hours per month talking to them, and we've never hired a candidate through an agency. Across a year, that's 84 hours. You can develop an employer brand and iterate on it every month for this amount of time.
TL;DR: You could save €17,500+ per hire & 84 hours a year
Reason 2: Quicker processes & a cost-per-hire reduction 
When taking agency usage out of the equation. A good employer brand, on average, decreases your cost-per-hire by 43%. How much gold are we talking here? Well, in The Netherlands the average cost-per-hire was €4,494. For most startups, this will be considerably higher due to the volume of hiring and starting from scratch each time.
A good employer brand equals more internal referrals, higher applicant numbers, more natural processes and more satisfied applicants and therefore, a distinct saving per hire.
During three projects in the last 12 months, after implementing simple employer brand improvements we had an average time-to-hire of 30 days or less, against The Netherlands national average of 62 calendar days.
TL;DR: You could save a further €1900+ per hire if you invest in your employer brand.
Reason 3: You could miss out on top candidates
When deciding where to apply for a job, 84% of job seekers say the reputation of a company as an employer is vital.
A weak employer brand will deliver fewer job applicants and/or lower the quality of applications.
So, the other 16% who decided to persevere with their application despite the lack of employer brand will most likely be simultaneously interviewing elsewhere too. To hire those candidates, you face an uphill battle as you are up against companies who have emotionally engaged their candidates with their authentic and honest identity and reputation.
TL;DR: It will take you longer and cost more money to find great candidates if you don't have an employer brand.
Reason 4: Most startups aren't doing it this way
An article from a few years ago explained that only 56% of talent acquisition leaders were prioritising employer branding. I assume it's picked up momentum since 2015, but I would still say that I haven't worked for one startup in the last 18 months that truly prioritised employer branding. They usually prefer the simple, quick-fix solution of sourcing and reaching out. But, top talent gets multiple approaches a month, how are you different?
TL;DR: Differentiate yourself from your competitors, try something new.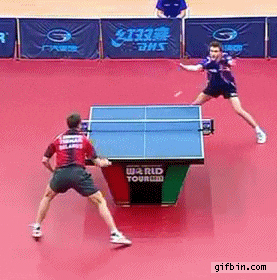 Reason 5: More applicants 
In 2019, at Harver (SaaS scaleup), my team and I altered their employer brand – mainly focusing on the careers page, job vacancy content, and candidate journey. After three months, we noticed a 700% increase in applications on some vacancies. We were able to present more options, quicker. In three and a half months, out of the ten hires we made, nine were applicants. At Fourthline (Fintech scaleup), we slightly adjusted the tone in the job vacancy content which increased our number of applications week-on-week by 150%. 
TL;DR:  A good startup employer brand will attract more candidates. More choice equals a higher probability of hiring a top-quality candidate that is aligned and engaged in your company. 
Reason 6: More engaged applicants
At Harver, we tracked the time each job-seeker spent on our job vacancy pages. In August, it was 60 seconds, but in October, our changes added ninety seconds of potential engagement per candidate. Some other projects at LevelUp have seen candidates spending eight minutes reading the job page over and over again. That's one excited group of applicants! We also surveyed our candidates about their journey. Many of them stated how much more absorbed they were throughout the process compared to other experiences with different companies.
Engagement from the beginning equals a lower probability of having an offer declined.
Why? Well, an applicant has already come quite far emotionally before they click apply. They have thought about departing their company, probably talked to their friends and family, and weighed up pros and cons. A passive candidate you have reached out to isn't in the same boat psychologically. Who would say is more likely to be ready for a move? Who is more likely to let you down and waste your time?
Sure, let's do some sourcing of passive candidates here and there to map the market and strike lucky. But, a focus on the referrals and strong applicants will yield better results long-term.
As the old saying goes: you can lead a horse to water, but you can't make it drink. Build a great, big, beautiful employer branding lake and watch the unicorn candidates come to you.
TL;DR: Engaged candidates = effective processes
Reason 7: Sourcing passive candidates costs a lot of money
There are some projects where the client has specifically asked us not to alter the employer brand and to focus on sourcing candidates. While sourcing is a crucial part of a talent strategy, let's think about the cost of that approach:
Let's say a recruiter's salary is €50,000 per annum, roughly €25 per hour + employer costs
Let's say you want them to recruit 25 people this year 
Thorough sourcing for one vacancy takes 25 hours (3 days)
For 25 hires, that's 625 hours at the cost of €15,500 + employer costs
TL;DR: Save €15,000+ a year on sourcing candidates/using agencies by having an employer brand. 
Reason 8: Using your recruiter's time more effectively
Think about what the experienced recruiter could do in those 625 hours (15 weeks of work). Not only do they have more time to talk to candidates to add value. They could build an employer brand, iterate on it, build a referral scheme, manage events and turn the business into a hiring machine. 
That's like asking Michael Jordan only to do defensive work. Or asking Steve jobs to do admin, Greta Thunberg to only write speeches but not deliver them.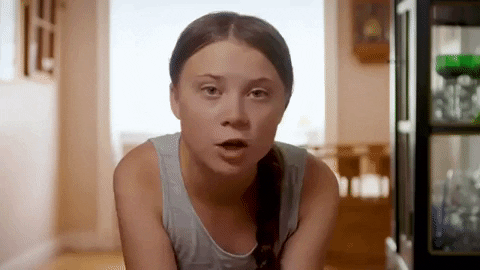 If you are prioritising reactive recruitment in the form of sourcing or using an agency, move your emphasis to employer branding to alleviate time.
TL;DR: Use that €15,000+ to turn your business into a hiring machine and let the recruiter shine!
Reason 9: Retaining talent
86% of workers wouldn't keep working at a company that had a bad reputation. An employer brand is also essential in making sure your talent sticks with you. Who wants to work at a place that is renowned for treating employees poorly? There are dozens of articles about the cost of replacing a good teamie – it costs time (interviewing), money (advertising/agency), mindshare and sleepless nights. It sucks, right? You'll also use bags upon bags of coffee beans while interviewing people too. On average, a departing senior developer earning €70,000 will cost you 33% of their salary to replace (through training, onboarding, advertising, time spent interviewing etc)
TL;DR: Save €23,100 by retaining your employees and turn them into hiring machines.
Reason 10: Internal ambassadors are the cheapest and most effective way to find talent
It's more cost-efficient to make your company a good place to work with an honest employer brand rather than over-promising and making mis-hires.
An accurate employer brand results in creating ambassadors. Your employees will become magnets for attracting talent.
And did you know that a referred candidate performs better on the job than any other source of hire? 47% of referred hires stay at least three years too (the most reliable type of hire). They are by far the most potent hire you can make.
Build ambassadors and you'll see a domino effect. A nice added benefit to a powerful team of ambassadors is that it can help the brand become more recognisable, which means you could see sales increase!
TL;DR: Ambassadors lead to great hires and even an increase in sales.
Reason 11: Motivated talent
Highly engaged teams show a 21% greater profitability. Employees want to be both proud and aligned with their current employer. In return, they will be engaged and productive. 
More productivity means more growth for your startup.
I remember when I signed Nike as a client in 2018. Once a month, I worked at their delicious campus cafe, with a view over the track, under a Colin Kapernick banner and I had the opportunity to meet super smart people. I should have been in a suit, but I wore trainers and a T-shirt. The liberation from taking off that suit and finally feeling "cool", valued, and free was the ultimate feeling of empowerment and engagement. I used to have my most productive days there (…or maybe the strong Starbucks coffee had something to do with it, too.)
TL;DR A motivated employee not only makes the most of their time, but they'll also become super profitable.
Reason 12: You won't have to spend money to convince top talent
67% of job seekers would accept a lower salary (circa €4,000) if the company has good reviews online. Unlike big corporates, you won't be providing your employees with golden handcuffs. With a reliable employer brand, you won't need financial allurements and benefits to encourage highly compensated employees to stick around. They will be more likely to stay because they are motivated by things other than money.
Whilst writing this, I am watching "The Last Dance" on Netflix – Scottie Pippen was the most underpaid basketball player in the league but still stayed at the Chicago Bulls for over 10 years because of things other than money. 
TL;DR: Instead of giving employees golden handcuffs make them engaged and save €4k.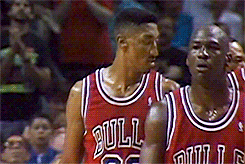 Reason 13: You kinda have no other choice
Here's a trick question: how can you be motivated without being aligned with your company? Answer: Lots of money. But startups can't compete with the corporates! So, you are going to have to motivate them using an employer brand! Or wait until your next funding round! We are also in an ecosystem where the millennials are the top talent, 88% of millennials believe that being part of the right company culture is essential. 
In conclusion, 61% of talent acquisition leaders say their biggest challenge is attracting talent. So let's give ourselves a tremendous head start by focussing on our employer brand nice and early. You can start by looking at my last blog about improving your candidate journey and next week I will be publishing a blog on creating an employer brand on a startup budget.