Startups don't typically have an abundance of time or money. Therefore, a startup employer brand strategy needs to be penny-wise and time-effective. So, what actionable steps can you take right away to build or improve your first employer brand? Well, after three months of working on this, I finally have 16 steps to implement a strong employer brand at your startup—all on a budget.
16 steps to building an impressive startup employer brand on a budget:
1. Read my first two blogs (I forgive you for not reading them already)
Is An Employer Brand More Than Just Six Boxes?  and 13 Reasons Why Investing In Your Employer Brand Makes Sense For A Startup
2. Deliver an employer branding workshop internally.
Provide your employees with some drinks, pizza, and post-it notes. Explain that you want them to help build the employer brand and define the culture and then ask these three questions:
How are we perceived at the moment externally and why?
What do you like about working in this place?
What can we do better?
3. Undertake further research
Speak to ex-employees & current employees and read through exit interview notes/glassdoor reviews.
Survey your active candidates and ask them what their perception of us is and why – anonymously
Host an internal workshop on "What are our values and why?". Your values may need updating from when you first made them.
4. Identify themes and quotes from these insights and align them with your company's goals
Identification is your starting block. This will form the essence of your employer brand. Remember: the most effective employer brand is the honest reflection of who you actually are as a company, don't fake it – just take the time to work out who you actually are.
To fully understand your company, we need input and synchrony from across the business. Think about other people and departments you can involve to reach an honest reflection of who you are and achieve some sort of synchronisation. It will also help with creating ambassadors for the future as they have been part of building something from the ground up!
5. Host a feedback session  
Incorporate the themes and quotes from the previous workshop and deliver a feedback session back to the company (more pizza and even more buy-in from the employees!).
6. Create your first Employer Value Proposition (EVP)
Ask yourself, what will retain, motivate and satisfy internally while attracting top-quality employees? Once you have a list of ideas, look at your themes and quotes from the prior session and see which ones are still viable when considering the company goals, values and budget available. 
You can also still with your current EVP and just make your standard benefits more special. Friday drinks is pretty standard nowadays, right? Fourthline put a bar in their office and Harver had a drinks trolley that went person to person! Lunches are also standard, so how can you make that special? Do that with every element, and voila! You have your first EVP. It's also a nice idea to set up a focus group to review the EVP once it's created. LIke a lot of these steps, involving your employees and empowering them to make decisions to shape the company is a super important part of building an employer brand in a startup.
If you want more information about building an EVP, take a read of this article.
7. Set up a referral scheme and communicate the talent needs
Internal referrals from your employees are proven to be the best source of candidates. Time and time again the data tells us that referred candidates are more likely to be hired than applicants and sourced candidates. So, set up a recruitment channel on your company messaging platform and keep the company updated to keep talent top of mind. 
Then, announce that you are now going to reward your employees with at least €1000 for each person they refer. Put this in their bank a month after that person starts. I once worked at a company where it would take 6-9 months to get the €3k referral bonus.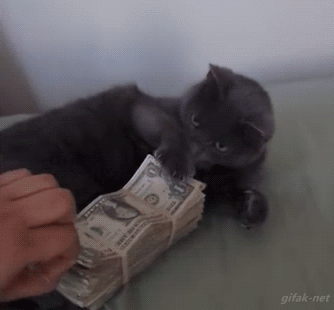 8. Implement an applicant tracking system (ATS)
An ATS will enable you to easily manage all candidates, automate your communication, promote your jobs and create and maintain a nice looking careers page. In the past, I've used excel, word docs and of course, I used to once-upon-a-time use these ancient artefacts called a notepad and pen. An ATS is super value-for-money – it will be your paramount cornerstone to manage talent and collaborate with hiring managers – both of which you can't do from a notepad. Recruitee is our favourite, the other options seem to be more focused on larger companies. Recruitee is perfect for a startup as you grow and slow, you can amend your package to suit your needs.
9. Get some engaging, authentic template emails written
In a recent survey, 34% of applicants said they want more communication. So, improve your candidate's journey by having authentic template emails written before a job is advertised. The templates we'd recommend writing are "invitation to the phone screen", "invitation to interview", "keeping candidates warm" and some semi-personal rejection emails too. In all of these templates, ensure there are links to your company's social media pages and to your personal LinkedIn page – build your network and maintain ….
10. Host a photo and video day! 
At Yesty, (Haarlem based startup), we utilised two hours of their time to take headshots, office photos and videos. Low budget, high impact. The cost of hiring the necessary equipment was less than €500. Give your employees the chance to choose their picture and let them retake if they don't like it. Following this productive day, get all your profile pictures on LinkedIn, ensure all the LinkedIn profiles are in line with the brand (and have information about the company) and away you go. 
11. Order some OG merchandise 
At LevelUp, the original gang (the OGs) wear their retro LevelUP merch with pride. Wearing company branded clothing brings a sense of belonging… and it's great for Instagram! Order a hoodie, t-shirt and a shopping bag to start. There is usually someone in the company that loves design and fashion – empower them to build your MVP fashion brand and give them a small budget to work with.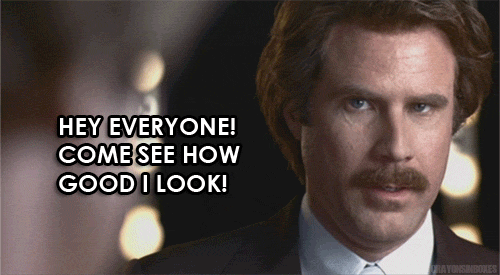 12. Use Instagram
Make it about life at the startup (not a b2b marketing tool) and ask your employees to design an employee-run social media strategy incorporating at least three posts a week.
13. Start blogging
Give your employees the chance to shine. Ask your team who'd like to blog about a work-related topic of interest, give them 2 weeks and then get into a rhythm to continuously post on LinkedIn and Medium. At LevelUp, our blogging forms part of our thought leadership strategy. We aim to offer guidance and insights to those in the startup and/or recruitment community and show our notable expertise in our niche area. This improves our reputation in our community. It's a long-game but, who doesn't want to work with experts with a good reputation?
14. Create a "Work for us" video (for those hiring hard!)
Yes, you should totally create one, but they can be time-consuming to direct and edit. I would only advise a client to spend time and money if they are intending to 20+ people a year. There are three employer branding videos that I really, really like. The Teamleader one, the e Teamleader one, and the Zendesk one. These videos portray a sense of humour and crucially, they are totally authentic. There are companies out there that can help you make these videos.
15. Write engaging vacancies
The way you write job adverts is so important. As I mentioned in my last article, we once saw a 700% increase in applications when writing one job advert differently. This is a whole subject on its own, but use the information gathered from the previous steps to write amazing jobs and you will get those unicorn candidates coming to you. 
16. Put all of your candidates through the best journey possible.
Whether it's rejection emails, the interview itself or their first day, put your candidate through an engaging, authentic process. Communicate with them as a human, not as a robot! My blog post about engaging unicorns explains this point best. 
TL;DR You can make a powerful employer brand even if you don't have a lot of time and money available to you.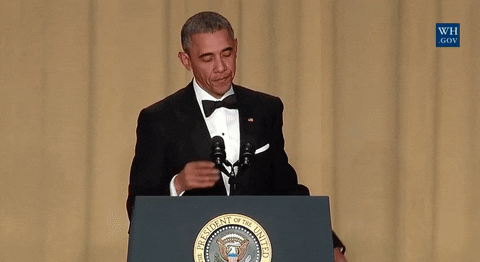 Cover image by Freepik